Nelito Systems Ltd. moves to a New Corporate Headquarters in Airoli, Navi Mumbai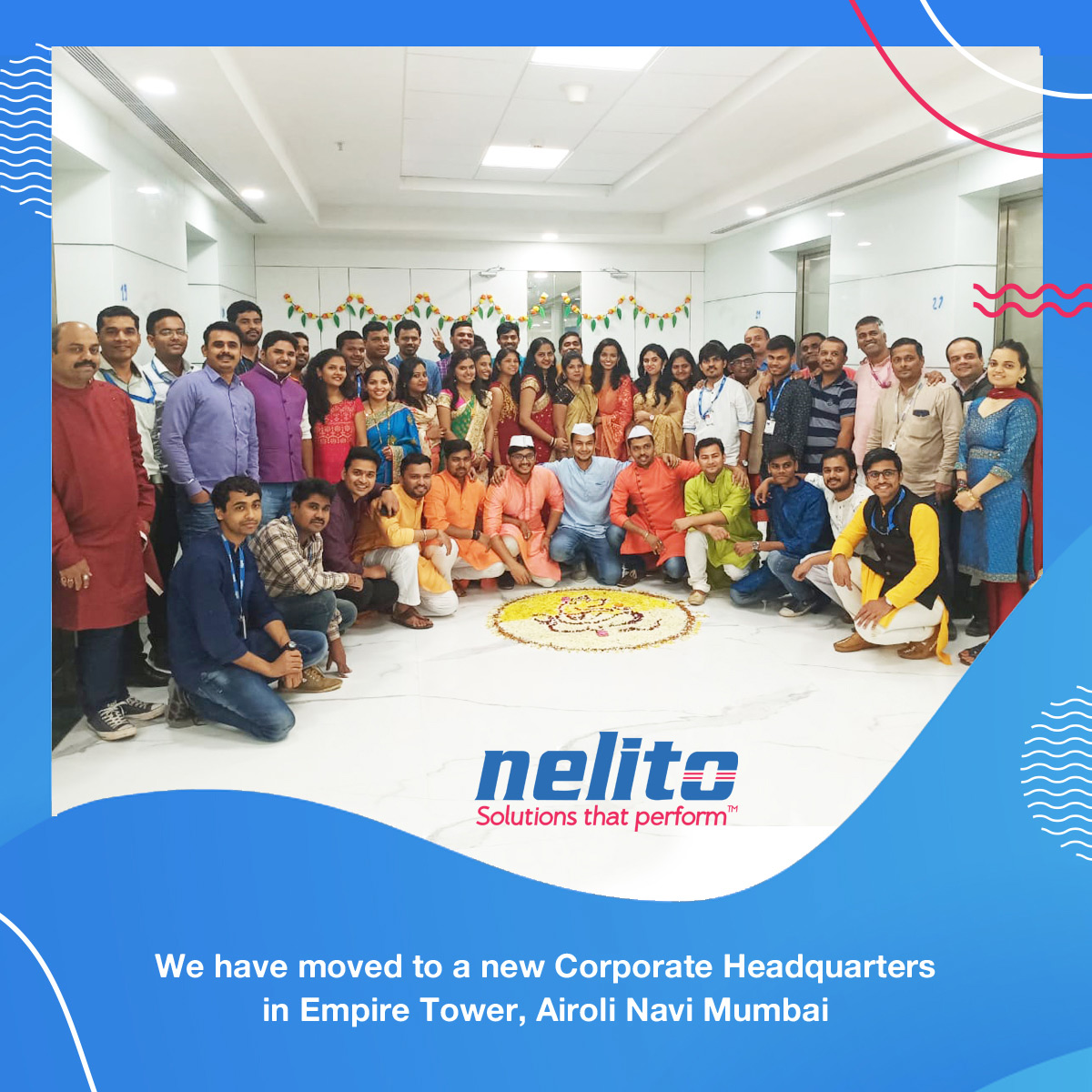 Airoli, Navi Mumbai
Nelito Systems Ltd. announced that they have relocated their headquarters to Empire Tower, Reliable Tech Park, Airoli, Navi Mumbai, India to provide clients with a heightened experience of the organization. The move has brought the Nelito's staff to one location, reflecting Nelito's remarkable growth in providing software products and services.
The 21,731 square feet headquarters, accommodating 400+ employees is situated at Cloud City, India's most strategically located IT and BFSI Hub at Airoli, Navi Mumbai. The facility brings together the sales, engineering, marketing, and support functions together, and boasts a modern, open plan and engaging workplace with multiple collaborative and creative spaces. The new campus has State-of-the-art Gymnasium, Yoga Meditation Center, Artificial Football Turf, Entertainment Zone, Specialty restaurants and large format Multi-Cuisine Food Courts for staff.
Commenting on the announcement, Mr. Punit Jain, Director & CEO Nelito Systems Ltd. said, "The new headquarters marks the significant milestone in the history of Nelito. The facility has been developed to showcase the company's infrastructure and attract better talent. The new headquarters will provide an inspiring working environment for employees, who will collaborate better to deliver world-class software products and services to the customers."
Nelito Systems Ltd., a group company of DTS Corporation Japan, is an Indian financial technology company that provides software products & services to Banks, NBFCs, Microfinance Institutions, and Government Organizations. Founded in the year 1995, Nelito has earned a unique reputation for its solutions and delivery excellence with more than 400 customers in 20 countries across four continents. It offers Core Banking, Integrated Lending Management, Core Microfinance, Anti Money Laundering, Data Archival & Retrieval, Regulatory Reporting, and Mobility Solutions. It is also a leading service provider for SWIFT services in India and the sub-continent. Nelito also has its regional offices in Gurugram, Chennai, Bengaluru, Ernakulam, Kolkata, and Jamshedpur.