Nelito Systems Ltd. appoints Mr. Sanjay Dube as the new Chief Executive Officer
Navi Mumbai, July 08, 2020 – Nelito Systems Ltd. (Group Company of DTS Corporation, Japan), announced that Mr. Sanjay Dube has been appointed as the Chief Executive Officer.
Mr. Sanjay Dube, prior to joining Nelito looked after the Fuel, Logistics and Land vertical for The Tata Power Company Limited. Prior to that, he looked after Strategy and Performance Analysis and before that, he looked after Treasury, Investor Relations and Corporate Finance, overseeing the Treasury operations of the TATA Power Group of companies and has been involved in several significant transactions during this stint. He has served on the Board of Directors on a number of companies in the TATA Power and Tata Group. He brings with him over 32 years of experience, of which, over 24 years were spent in the Tata Group, starting with Tata Sons Limited, the parent company.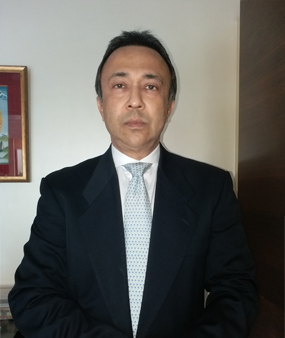 On this occasion, Mr. Sanjay Dube said, "Teamwork is what makes ordinary men achieve extra-ordinary goals. I look forward to strengthening that here in Nelito."
About Nelito Systems Ltd.
Nelito Systems Ltd. a group company of DTS Corporation Japan, is an Indian financial technology company. The company provides software products & services for Banking, Financial Services, Micro-Finance, and Government verticals globally.
Nelito was formed as a joint venture of Nelco India (Tata Group) and ITOCHU Corporation Japan in 1995. In June 2019, DTS Corporation has wholly acquired Nelito Systems. Moving towards business synergy with Nelito in the banking and financial sector, DTS Corporation aims to enhance the capability of the DTS group in the financial sector and strengthen its global presence.
Contact Information:
Name: Ashish K. Varun, Head (Marketing)
Organization: Nelito Systems Ltd.
Company URL: www.nelito.com
E-Mail Id: marketing@nelito.com
Address: SB-1201, 12th Floor, 'C' Block, Empire Tower, Reliable Tech Park, Thane-Belapur Road, Airoli, Navi Mumbai 400 708, Maharashtra, India
Phone: +91 22 6731 4444