Nelito Systems Celebrates 25 Glorious Years of Founding
Date : 10th August 2020
On 9th August 2020, Nelito Systems Ltd, India reached Silver Jubilee of its founding, a major milestone considered for any company's journey. The banking software product and services company is looking back proudly at the many milestones in its rich history of shaping the digitalization of the banking and financial industry.

DTS Corporation, Japan wholly acquired Nelito Systems in June 2019. Nelito was formed as a joint venture of Nelco India (Tata Group) and ITOCHU Corporation Japan in 1995. From its humble beginning, Nelito has today grown to be a 1200+ strong workforce with its product and services being used by more than 450 banking and financial institutions spread across primarily in South and South East Asia.
Speaking on this occasion Mr. Sanjay Dube, CEO & Director said,
"The year 2020 marks the Silver Jubilee of Nelito Systems - a significant milestone achieved!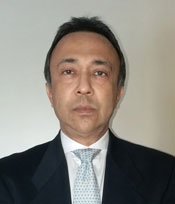 In this year, the world is facing an unprecedented global health crisis. While it's not a time for celebration, it is still important for us to reflect on the past, and more importantly, to focus on the future. Nelito achieved many milestones over the last 25 years which came with great effort and hard-work. Nelito is today recognized in the BFSI segment as a company that drives its business through knowledge, expertise and highest focus on customer service. It is a proud feeling for all us at Nelito to be part of this legacy.
On this glorious day of our 25th foundation anniversary, I thank each of our employees, alumni, customers, partners and friends who have made this journey possible and worthwhile. We want you to know that your trust and support have been the biggest motivation for our continued growth. You all have been our greatest inspiration and our chief supporters in all these years. We are indeed grateful to have you with us during this journey.
We are all prepared and working harder to make our company stronger by finding right solutions to address the challenges of our industries and making sure that we overcome this global health crisis in good shape. We will continue to deliver Excellence with Agility and create value for all our shareholders."
On achieving this milestone, Mr. Ajay Chadha, Executive Director said,
"Nelito Systems Ltd. (Nelito), one of the well-known names in providing customized IT solutions and services for our esteemed clients in banking and financial sectors, today proudly announces the 25th anniversary of the company's founding. Since its foundation in 1995, Nelito has grown into an established provider of software products & services for Banking, Financial Services, Micro-Finance and Government verticals globally, serving 450+ customers in 20 countries across 4 continents. The company has also carved a niche for itself by offering IT service comprising of Application development and maintenance, consulting and IT outsourcing.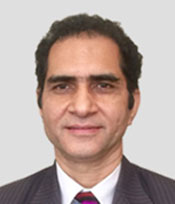 On this occasion, we would like to take the opportunity to thank our prestigious clients, excellent and competitive employees and everyone whose valuable contribution has helped Nelito achieve domain expertise while upholding the spirit of Excellence with Agility.
We will continue to strive towards providing customers with products and services to a level of quality that consistently conforms to the client preferences, contractual obligations, and statutory requirements. We look forward to flourish our relationship with our customers. Serving them through our unique solutions, based on customer involvement, deep domain knowledge, innovative technologies and personalized service support, will remain our priority.
We thank you for all your confidence and support in Nelito's potential, as we together work relentlessly in overcoming the pandemic, while continuing to uphold the values and principles we stand by. We hopefully and optimistically look towards a brighter and prosperous future for everyone. We believe that the challenge of today is the strength of tomorrow, for every obstacle brings a chance to succeed."
About Nelito Systems Ltd.
Nelito Systems Ltd., a group company of DTS Corporation Japan, is an Indian financial technology company that provides software products & services to Banks, NBFCs, Microfinance Institutions, and Government verticals globally. It is also a leading service provider for SWIFT services in India and the sub-continent.
Contact Information:
Name : Ashish K. Varun, Head (Marketing)
Organization : Nelito Systems Ltd.
Company URL : www.nelito.com
E-Mail Id : marketing@nelito.com
Address : SB-1201, 12th Floor, 'C' Block, Empire Tower, Reliable Tech Park, Thane-Belapur Road, Airoli, Navi Mumbai 400 708, Maharashtra, India
Phone : +91 22 6731 4444