Nelito bags the Technoviti 2021 Award.
On 19th March 2021, Nelito Systems was awarded the "Technoviti 2021 Award" for its FinCraftTM Data Archival & Retrieval Solution (FinDARTTM) during the virtual award ceremony organized by Banking frontiers along with Ernst and Young as the Knowledge Partner.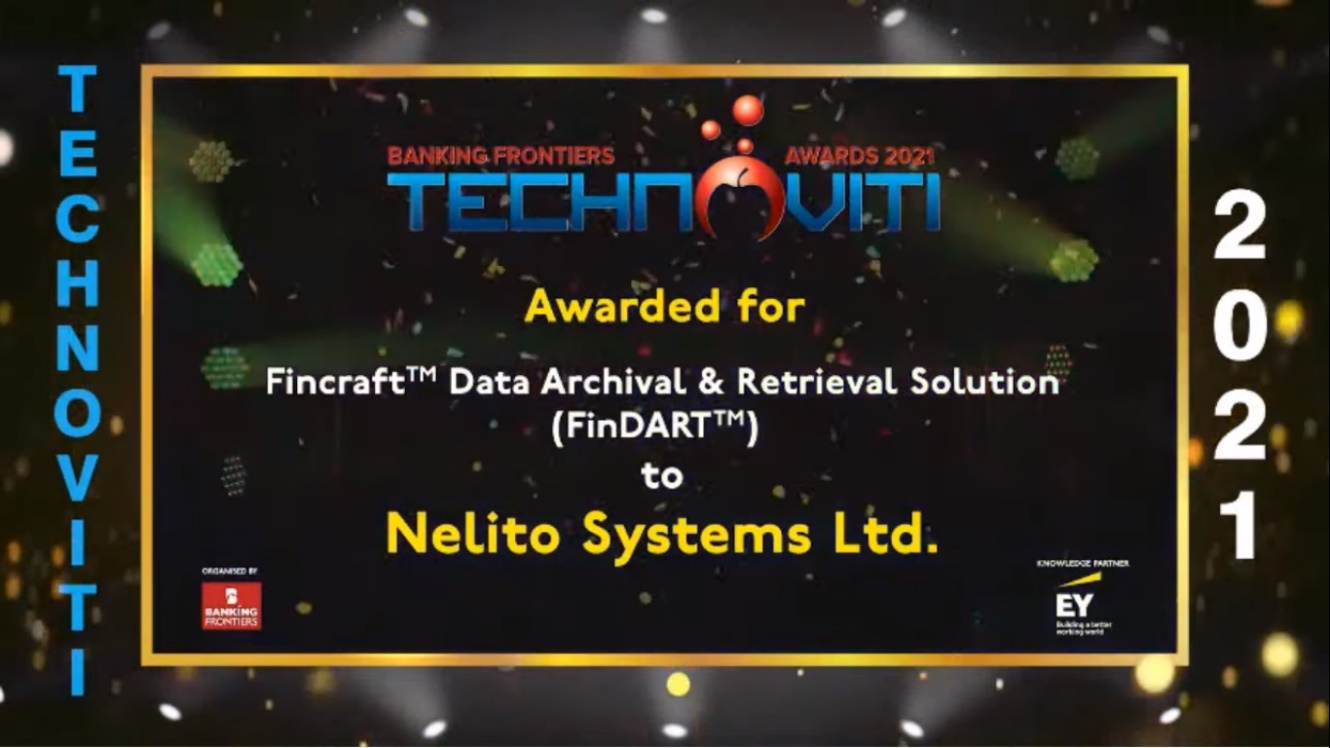 Nelito was shortlisted through a stringent selection process. The nominations were scrutinized by the esteemed jury which picked innovation, Scalability, and Impact as parameters to finalize the winners.
We are honoured to receive the award from Mr. David Gyore, Founding Member, World Fintech Association.
On winning this notable award, Mr. Ajay Chadha, Executive Director, Nelito Systems Ltd. said,
Nelito has consistently been honoured by its customers, industry bodies and the media for providing software solutions and services for Banking and Financial Services sector. This latest award is further recognition of our continuing endeavour to provide outstanding IT services.
We also congratulate all other winners of Technoviti Award 2021 for their innovations in the financial technology realm.