National Housing Bank's 'PMAY CLSS' Mobile App launch – Developed by Nelito
Updated On : 10th July 2017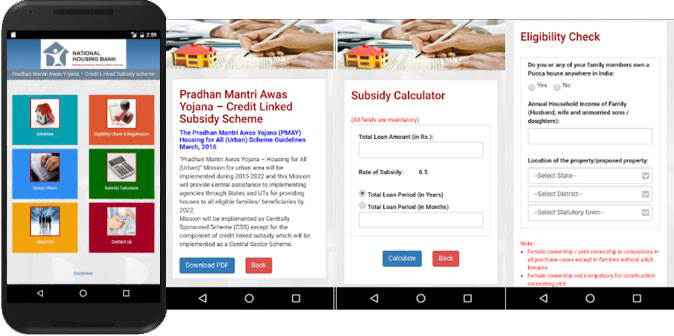 Nelito is pleased to be associated with National Housing Bank for the launch of 'PMAY CLSS' Mobile App. Nelito has developed an android application for Pradhan Mantri Awas Yojana (PMAY) – CLSS (credit linked subsidy scheme) which was launched on National Housing Bank's Annual Day on 10th July 2017.
About the NHB App
The user friendly design of 'PMAY CLSS' NHB application provides a rich user experience. It allows users to check the government schemes, check his eligibility, check eligible subsidy amounts, perform registration under CLSS scheme and get the application status.
Testimonial
"We appreciate Nelito team who were always on time and responsive to our needs and changing ideas. They worked efficiently from the project inception to its completion in a timely and professional manner. Their understanding of this space has been invaluable to the success and launch of 'PMAY CLSS' app."
Mr. Susanta K. Padhi, DGM, National Housing Bank.
About Pradhan Mantri Aawas Yojana (PMAY)
Pradhan Mantri Aawas Yojana – Housing for All (Urban)* is a new Housing scheme launched by Honorable PM Narendra Modi on June 25, 2015. This mission will be implemented during 2015-2022 and will provide central assistance to implementing agencies through States and UTs for providing houses to all eligible families/beneficiaries by 2022.