Nelito is Celebrating 26 Years of Company's Founding!
Date : 9th August 2021
26 Long Years. What an incredible moment to reflect on. We started Nelito with a mission – to provide 'Excellence with Agility' for banking & financial services sectors through IT solutions & services which remain the same to this year.
We are celebrating our anniversary this month. We're amazed at how far we've come, and so much of that is because of you. Thank you for trusting us to provide the kind of service you've needed through the years. Without your confidence in our FinCraft products and services through the years, our story would not have been so successful.
Speaking on this occasion Mr. Sanjay Dube, Director & CEO said,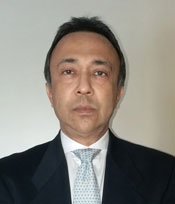 "It is particularly gratifying to be celebrating the 26th anniversary of Nelito Systems. The business looks so bright as the demand for innovative, cutting-edge products and services continues to grow, and Nelito is at the forefront of building new, dynamic markets for our offerings around the globe.

Our healthy organization started with the incorporation of core human values, such as Trust, Integrity, and Teamwork. We have always tried our best to offer our workforce a better business, flexible work culture, and perfect learning atmosphere.
In all these years, what has passed, we have seen all - successes and failures, highs and lows, celebration and crisis, everything. But the things which kept us going were our faith and trust in each other, and our commitment towards the growth of the company.
To all our employees, customers, stakeholders, and friends – I thank you for your continued commitment to Nelito. Let us stretch our arms wide for the next promising years to await us in front.
Keep experimenting, keep on growing, and celebrating.
Thank you very much to all!"
Mr. Ajay Chadha, Executive Director sharing his thoughts on the company anniversary;
"Nelito Systems today is one of the renowned software and service provider in the sector. Our esteemed customers recognize the differentiated value we bring to them in terms of superior service delivery, innovative solutions, and responsiveness to their needs.

The overall market will continue to get more competitive, and we surely need to continuously improve to stay ahead of the competition and accomplish our goals.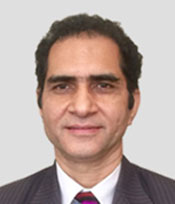 We realize the importance of increasing our presence in the industry across the globe to build an innovative & technology-driven company. Working together as one team and being closer to our clients, will help us exceed our goals.
Finally, I would like to wish you and your families a very blessed and exceptional year ahead and extend my sincere gratitude for being part of this very inspiring journey.
As we all took time to express gratitude and to celebrate these fantastic 26 years gone by, let's turn eagerly to the years that lie ahead.
Thank you all for your relentless support. Let's join our hands together in this journey and make our next year more remarkable."
From its humble beginning, Nelito has today grown to be a 1200+ strong workforce with its FinCraft product and services being used by more than 430+ banking and financial institutions spread across primarily in South and South East Asia.
On this occasion, we would like to take the opportunity to thank our prestigious clients, excellent and competitive employees and everyone whose valuable contribution has helped Nelito achieve domain expertise while upholding the spirit of Excellence with Agility.
So, thank you for being a part of your journey. And let us be a part of yours.
26 years a long time – but it's just the beginning. We are so excited for what's to come and look forward to many more years of bringing you products and services that keep us motivated and help you reach your goals.
Take a look at Nelito's incredible journey of 26 years,