Nelito bags two IBS Intelligence Global FinTech Innovation Awards, 2019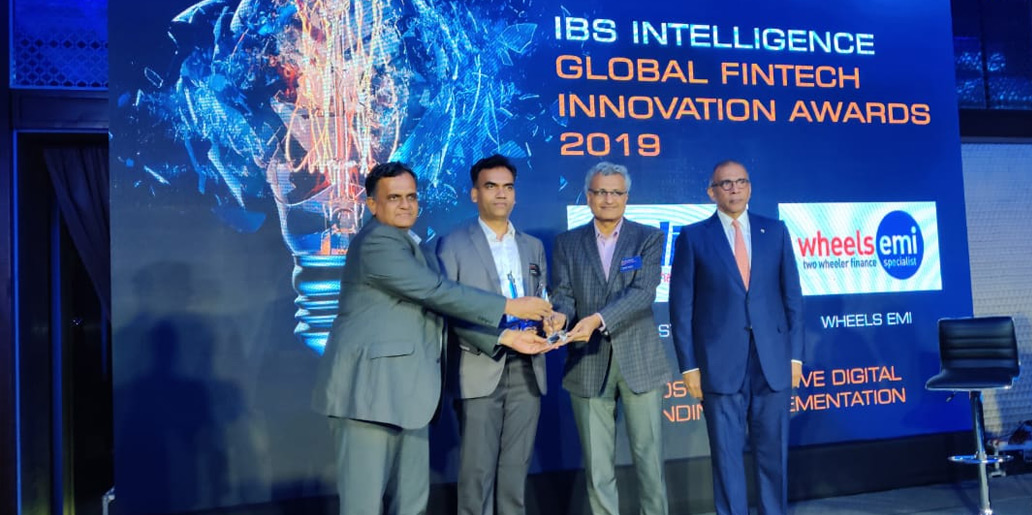 Delighted to receive the IBS Intelligence Global FinTech Innovation Awards
A special thanks to IBS Intelligence and all our customers.
We are pleased to announce that we have won the "Most Innovative Digital Lending Platform" award for implementing FincraftTM ILMS at WheelsEMI and secured runners-up position for the "Most Innovative Compliance / RegTech" for implementing FincraftTM Enterprise Reporting Solution at Mauritius Civil Service Mutual Aid Association Ltd. under the Best CoolTech Innovation Award category. The 1st IBS Intelligence Global FinTech Innovation Awards was held on 22nd November 2019, at the Four Seasons Hotel, Mumbai.
Being recognized with an IBS Intelligence Global Fintech Innovation Award is one of the esteemed accolades a company can receive in the name of innovation and business success. We are honoured to receive the award from Mr. Madhavan Menon, Advisory Board, IBS Intelligence & Chairman, Thomas Cook India Limited. This award seeks to find the most innovative digital lending platform in Banking, NBFC, MFI sector.
Read Our Case Study : Implementation of Integrated Lending Solution in NBFC
About IBS Intelligence Global FinTech Innovation Awards 2019 :
The IBS Intelligence is one of the world's leading FinTech news, research & advisory firms. It is the creator of the Annual Sales League Table, a recognized banking tech supplier for over 20 years.
IBS Intelligence Global FinTech Innovation Awards 2019 is the initiative to felicitate the success of banks and suppliers in rapidly developing areas of technology in the Fintech Revolution. The competition was fierce with about 150 participants from banks and suppliers. The assessment was based on factors like Program Complexity, Best Practices & Tools Adopted, Program Governance, Originality & Simplicity, Adaptability of the concept, Innovation Excellence and Customer.
Find out more about our: FincraftTM Lending Solutions & FincraftTM Enterprise Reporting Solution