Double Glory: Nelito bags two TT100 2017 Awards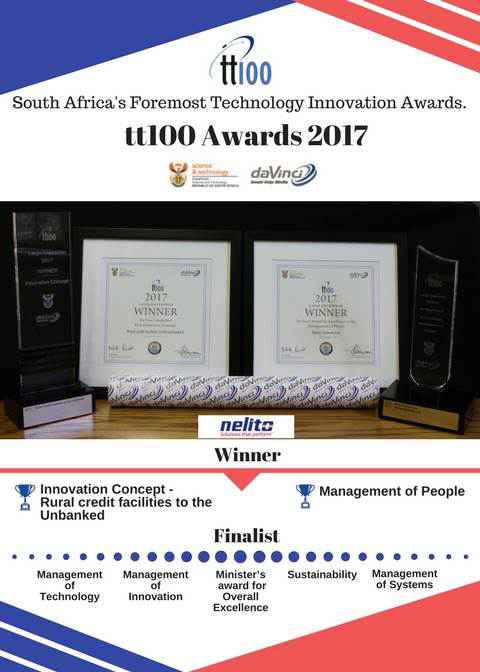 We are proud to announce that Nelito was the only international company who has won two awards in the SA TT100 awards this year. Nelito Systems bags two prestigious awards in tt100 2017 award which is South Africa's foremost technology innovation awards.
Nelito emerged Winner in 2 categories "The Best Innovation concept for Rural Credit Facilities to the Unbanked" and "Management of People" and Finalist in all of the 7 categories - As the only international company to reach the final stages!!
Details on the winning category:
Description of the category
The Management of People (MOP)
This is about the understanding of the human bridge in implementing organisational processes and how the organisational human factor is leveraged, showing how and where people make the real difference in sustaining organisational growth and competence.
The Management of Innovation (MOI)
This is essentially about how an organisation firstly capitalises on the ideation process to develop an innovative product, service, process or system and as a result to commercialise and implement such innovation.
Having implemented Microfinance solution in a leading Microfinance Institute, our FinCraftTM Core Microfinance solution has won its first international award for the best innovation concept for Rural Credit Facilities to the Unbanked.
About tt100:
TT100 is focused on identifying exceptional managerial leaders who through innovation, tenacity and a belief in people, have been able to take their organisations to new levels of competitiveness. The programme seeks to identify role models within the management of innovation and technology domains who have demonstrated their excellence in co-creating new workplace realities.
Testimony from TT100: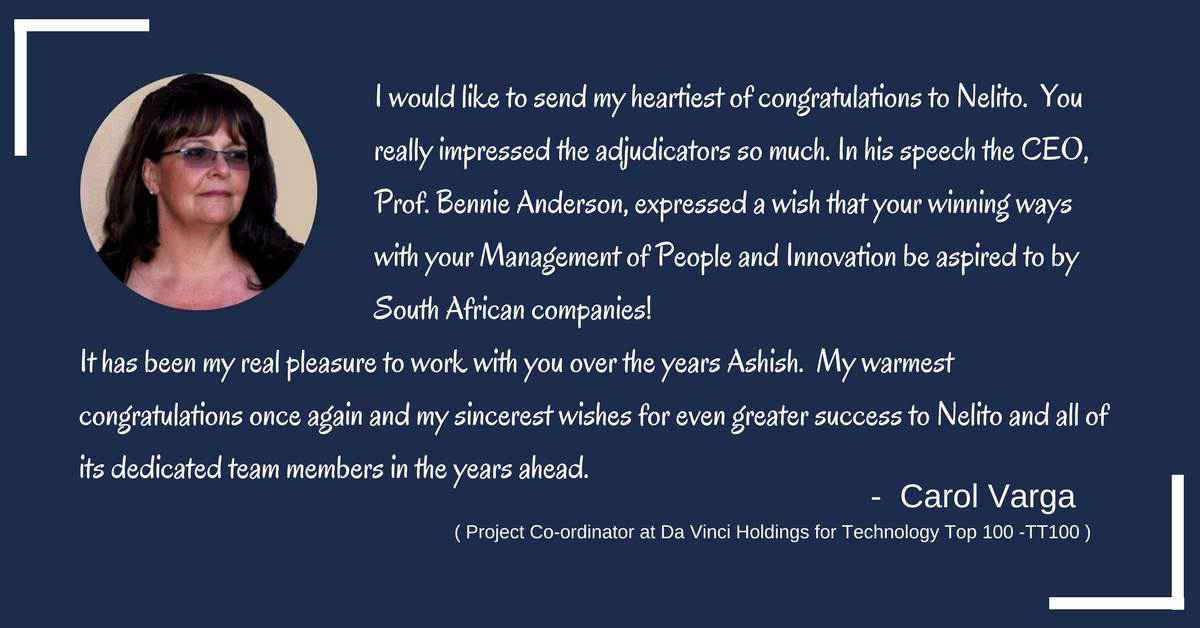 Nelito has consistently been honoured by its customers, industry bodies and the media for providing software solutions and services for Banking and Financial Services sector. The latest award is further recognition of our continuing endeavour to provide world class IT services.