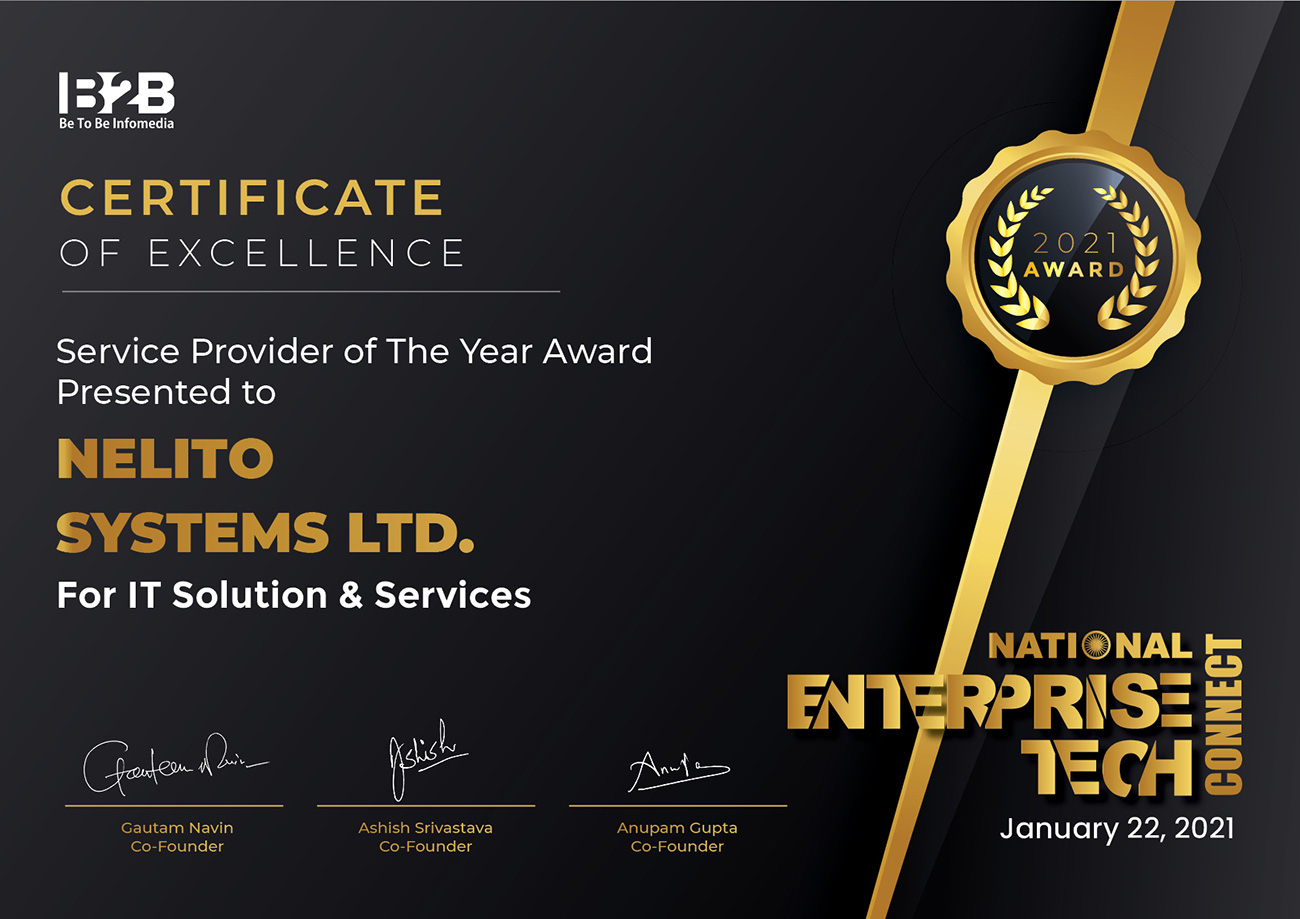 On 22nd January 2021 Nelito Systems was awarded the National Enterprise Tech Connect Award 2021 in the category "Service Provider of The Year" for "IT Solution & Services".
National Enterprise Tech Connect 2021 is India's unique tech connect platform for the enterprise sector in India. The winners were announced in the Virtual National Enterprise Leadership Award Felicitation Ceremony.
Nelito has consistently been honoured by its customers, industry bodies and the media for providing software solutions and services for Banking and Financial Services sector. The latest award is further recognition of our continuing endeavour to provide world class IT services.